Who doesn't love the warm, sweet drops of sunshine stored in those golden honey jars? Honey is one of the only food that is extremely healthy and still tastes heavenly. However, have you ever wondered how beekeepers manage to steal this ambrosia from the stingy (pun intended) clutches of honey bees?
If you go anywhere near a beehive, it will instantly raise the alarm among the protective bees, who will buzz angrily and sting you to defend their domicile, even if it means sacrificing their lives to protect their home. Therefore, beekeepers use a particular technique to protect themselves from the bees while they tend to the hive or harvest honey: passing smoke through the hive.
Smoking bees – What Does Smoke Do to Bees?
Beekeepers use a device called Bee smoker, which has been designed to create smoke by smoldering various types of fuel. They use pine needles, paper egg cartons, and rotten wood as fuel.
Smoke works to calm the bees in two ways: it hinders their sense of smell and triggers their survival response.
The predominant mode of communication for bees is their sense of smell. Whenever there is an intruder near the hive, the bees secrete alarm pheromones, Isopentyl acetate, and 2-heptanone. A pheromone is a substance secreted by an animal that causes a specific reaction by another individual of the same species. These alarm compounds trigger an alarm response in other bees, which readies them to stage an attack against an intruder. The smoke masks the presence of the pheromone being secreted and prevents other bees from being alerted to the danger.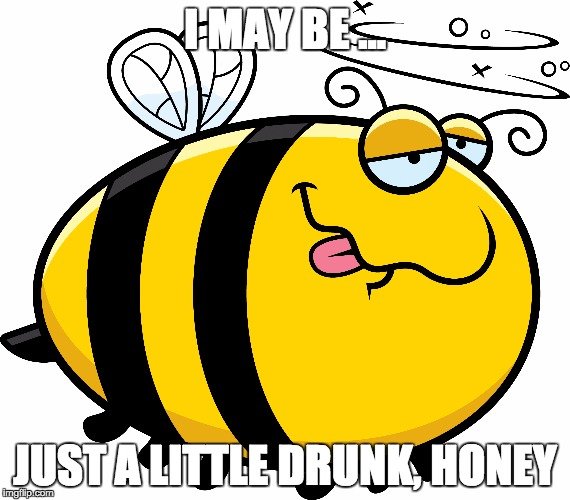 Why does smoke calm bees?
When a beekeeper smokes out the hive, the bees sense and interprets the smoke as being indicative of a forest fire. The bees realize that they must abandon their home and search for a new one or perish in the fire. Their natural reaction to this threat is to store up as much honey in their bodies as they can, which will help them build a new home somewhere else. It takes approximately 8 pounds of honey for bees to make a pound of wax. Hence, they gorge on the honey and, much like humans who are stuffed with food, it makes them lethargic and calm…far too slow to attack and sting.
Does smoking bees hurt them?
Beekeepers have used this technique for generations since it does not have long-term side effects on the bees' health. Their pheromone sensitivity returns in approximately 10 to 20 minutes after the smoke dissipates. However, beekeepers do have to be careful with the tools they use for smoking since very high temperatures can melt the bees' wings. Modern beekeepers use a specialized tin can with bellows and use a non-harmful natural material, such as pine cones, wood chips, and cartons as fuel. They douse the fire and let the cinders burn, which produces smoke that is just the right temperature.
Therefore, the next time you pop open that honey jar, don't feel too guilty about it – no bees were harmed to make it! That being said, you did just steal a bunch of their food by essentially knocking them out and force-feeding them….
References