Contrary to popular belief, cockroaches cannot survive a nuclear explosion; however, it is true that cockroaches are more tolerant to certain ionizing radiation than humans. Even so, they cannot survive bug spray, as it consists of certain neurotoxic substances – chemicals that mess with their nervous system and subsequently cause death.
Cockroaches are pretty amazing creatures. People who cringe at the sight of these little insects or find them disgusting may not have the same opinion, but if you look at the feats that cockroaches are capable of achieving, you would agree too… probably.
A cockroach can hold its breath for almost 40 minutes, and can therefore survive being submerged in water. It can live without water for a few days, without food for a month, and can even survive without its head for a few weeks!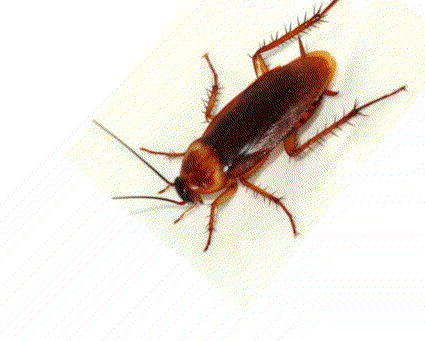 Furthermore, there's a common belief in popular culture that cockroaches can survive a nuclear explosion (which, by the way, they can't). However, one thing cockroaches seem unable to survive is bug spray. The likes of Raid, Hit etc. are often fatal to these roaches, but what's so special about these insecticides that they are able to kill such tough and durable insects so quickly?
Before we get to that, let's first examine the most popular belief pertaining to cockroaches.
Can cockroaches survive a nuclear explosion?
No, cockroaches can't survive a nuclear explosion.
Sorry to burst the bubble of all those cockroach lovers out there, but the idea that they could survive a nuke isn't true. The energy and heat generated as a result of a nuclear explosion are simply too much for any living thing to withstand, and cockroaches are no exception.
Cockroaches might not be able to survive a full-scale nuclear explosion, but they 'can' certainly tolerate ionizing radiation longer than we humans can do.
This is due to the way radiation harms things. Humans and other creatures are most vulnerable to DNA damage (caused by radiation poisoning) when their cells are dividing. Since cells all over our bodies are dividing throughout our lives at all times, we are always at a high risk for radiation poisoning.
Roaches, on other hand, are anatomically different. Their cells only divide when they are molting – a process through which a critter routinely casts off a part of its body. The thing is that cockroaches only molt once every few weeks, so they are at a much lower risk of being harmed by radiation than humans. You can read more about cockroaches' ability to tolerate radiation better than humans in this article: Can Cockroaches Really Survive A Nuclear Explosion?
If cockroaches can withstand harmful radiation, why can't they tolerate bug spray?
Cockroaches can handle more radiation than humans, but they can't survive even a little bug spray because radiation poisoning and chemical poisoning are two very different things, attacking the subject in significantly distinct ways.
Although the constituents of individual bug sprays may differ, most 'roach killer' sprays contain pyrethroids – fast-acting organic compounds found in the majority of household insecticides and insect repellants.
The reason behind their popularity as an ingredient in bug spray is that they are axonic toxins, which means that if used on roaches, pyrethroids paralyze them by preventing the function of voltage-gated sodium channels in roaches' axonal membranes.
Another reason pyrethroids are a popular choice for bug sprays is that a very small dose of pyrethroids can kill roaches, which is why the sprays are generally harmless to humans (i.e., their concentration in bug sprays is quite low). However, they may harm sensitive individuals or aquatic creatures (like fish) if applied directly to water, as they dissolve very poorly.
Some commonly used pyrethroids include allethrin, tetramethrin, resmethrin, cyfluthrin, permethrin and esfenvalerate. Also known as 'first-generation pyrethroids', these were primarily developed in the 1960s.
In a nutshell, a cockroach may be able to survive radiation, but it certainly can't survive a nuclear explosion, nor a deadly shot from a pyrethroid-rich bug spray.
Suggested Reading
References