Table of Contents (click to expand)
Parrots are part of a small group of birds that can mimic human speech and sounds… but why do they do so?
You might remember watching Tweety and Sylvester from the Looney Tunes cartoons while growing up. Every time Sylvester the cat would try to eat Tweety the bird, the latter would call its owner and complain about the cat, just as a human would. Seeing this in the cartoon never seemed to surprise us!
For the longest time, we've known that several birds are able to mimic speech. The most common bird known to do this is the parrot. We even have a verb in English – "to parrot" – dedicated to how parrots can repeat the words of another. However, have you ever thought about why parrots might possess this skill?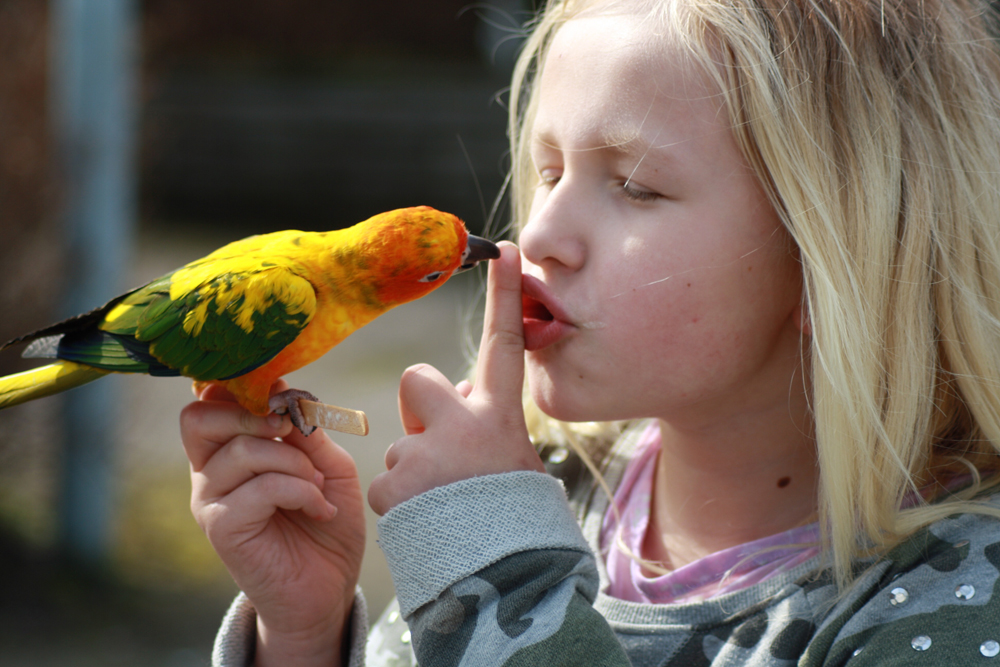 ---
Recommended Video for you:
---
What Is Vocal Mimicry?
Several animals and birds are capable of not only producing sounds specific to their species, but also the sounds of other species! Such animals are called vocal mimics.
A large proportion of vocal mimics are songbirds, otherwise called ossine passerines, which are bird species that actively learn vocal signals called songs. Other birds, known as "suboscines", do not show vocal mimicry, except for a few species, such as parrots and hummingbirds.
About half the world's bird species are songbirds. Studies on zebra finches (Taeniopygia guttata) have shown that the juvenile birds learn and memorize species-specific songs by imitating vocalizations of their father or an adult male "tutor", starting as early as a week after hatching and continuing until they reach maturity.
If isolated from the father during this sensitive period, young birds may develop abnormal songs, showing the importance of mimicry in learning these patterns.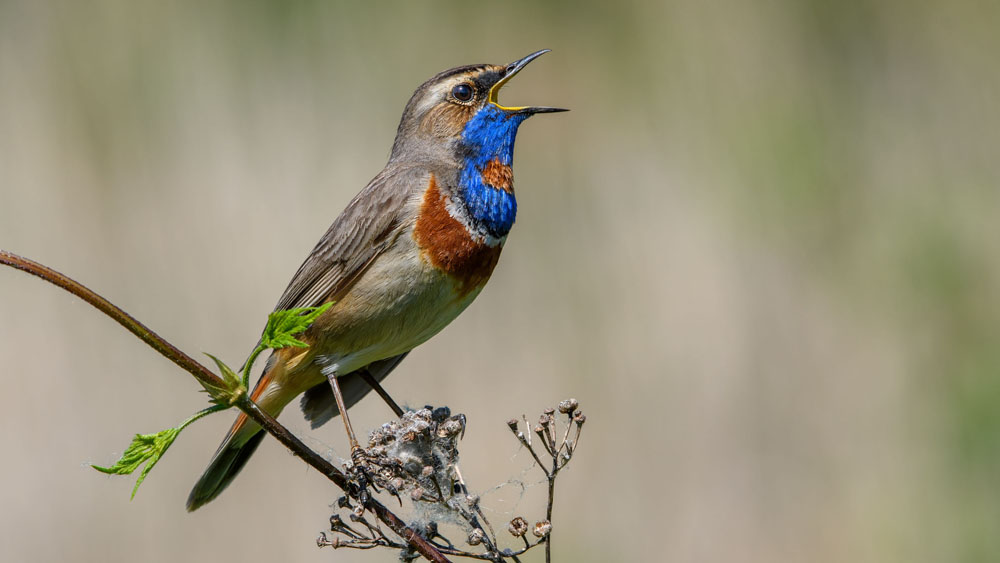 Due to their innate ability to learn songs, songbirds are very skilled in picking up vocalizations of various types. Thus, songbirds have well-developed mimetic abilities.
Vocal Mimicry In Parrots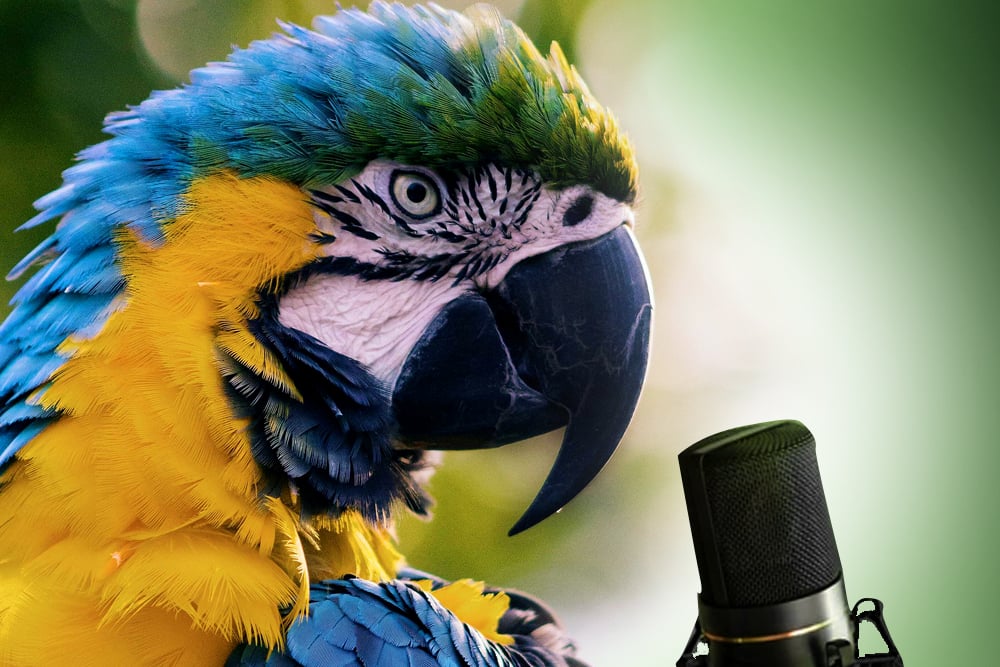 Parrots have been maintained as pets for thousands of years, and are probably the most famous mimics, apart from songbirds. Vocal mimicry in parrots has often caught human attention, since they can mimic the complex vocalizations of human speech learned from their caretakers.
The reason for this is neither to attract mates nor to repel predators, as was previously thought by scientists. Parrots raised as pets often mimic humans to initiate social bonding, and they mimic other species in the wild for the same reason.
Also Read: Why Can Parrots Imitate Human Sounds/Words, But Primates Can't?
Parallels Between Mimicry In Parrots And Human Language
In a study on an African Grey parrot, scientists observed that it could not just mimic human speech, but could also learn several hundreds of words, their meanings, recognize objects by names, and even count! The study has made scientists think that parrots are not simply mimicking, but that their vocal ability is very similar to that of human speech.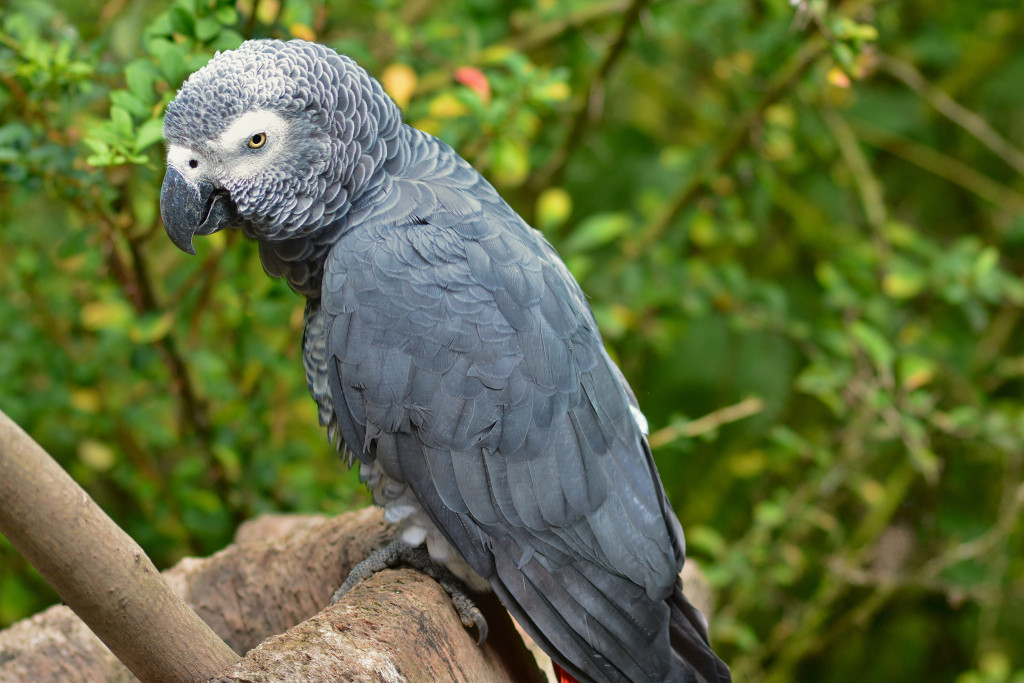 This is a huge discovery, as humans are the only animals known to be capable of using "language" to date, but this study revealed that parrots possess many abilities seen in humans, such as the ability to recognize rhythm and counting.
A Final Word
About half of the bird species in the world are capable of vocal mimicry—meaning they can learn the vocalizations of other species. Songbirds can mimic as a part of their vocal learning ability, which they use to attract mates or repel predators. Scientists believe that vocal mimicry might have evolved as more and more female birds started preferring "novel" songs in their mates, and male birds started mimicking new songs from their environment to boost their mating success.
Parrots are one of the most popular vocal mimics kept in captivity by humans. Although they're not songbirds, parrots efficiently mimic complex human vocalizations learned from their caretakers. Through numerous studies, scientists have come to understand that parrots mimic to increase social bonding with human caretakers. However, scientists are unsure as to why and how vocal mimicry evolved in these suboscines or "non-songbird" species, and whether it developed independently in the evolutionary chain to the similar skill of songbirds.
Although we may not fully know how mimicry developed in parrots, one thing we can be sure of is that when a parrot mimics you, it's trying to reach out and bond!
References (click to expand)