Scientists studying yawning believe yawning to be a nifty way to inhale a surplus of oxygen when our body is short of it. A yawn is essentially a reflex that consists of the simultaneous inhalation of air and the stretching of limbs, as well as eardrums, followed by a rapid exhalation. It reflex lowers the brain's temperature.
Occasionally amidst the heavy silence, the workspace is permeated by short squeals let out by rapid mouse-clicks. But then and again (mostly after lunch), another squeal is heard, a squeal distinct from the incessant mouse-clicks, and often followed by a clicking tch-tch noise, like a child makes after tasting sugar. It is your colleague's repressed yawn.
What's more, it's contagious! Once you've heard, seen or even pictured your colleague yawn, you begin yawning with him. I am reminded of a French proverb that translates to "One good gaper makes seven other gape." Eventually, everyone is yawning and stretching like infants in a daycare. I turn towards my boss with my eyes drowning in tears — even he yawns, in contempt, of course. Yawning is considered to be such a prominent social taboo that some courts inflict penalties, as it is considered contempt of court.
While there are no penalties for being caught yawning at a social gathering, it sure can be hurtful. Comedians, professors, or your friend enthusiastically showing a video he thinks is hilarious may find yawning disrespectful, for it is strongly associated with boredom or monotony.
However, the most common of human behaviors is also the least understood. Evolutionary biologists aren't sure why, not just humans, but wolves, dogs, snakes, cats, guinea pigs, tigers, chimpanzee, birds, reptiles and a plethora of other animals indulge in this seemingly fruitless ritual that takes up approximately 8 seconds of their precious time.
Evolutionary biologists have narrowed down the cause of this absurdity to three contending theories.
Ventilation
Hippocrates, widely acclaimed to be one of the most influential physicians in the history of mankind, was amongst the first people to speculate on the purpose of yawning. He concluded that the long extension of the jaws to let out a voluminous flood of air is a means to vent out excess carbon dioxide.
He suggested that when the body is filled with dangerous amounts of carbon dioxide, it deploys a yawn to expel the fatal air. This was believed to be true until the 19th century, when an equally likely variant emerged. A yawn also consists of the suction or inhalation of large volumes of air. Scientists studying yawning or "chasmologists" believe yawning to be a nifty way to inhale a surplus of oxygen when our body is short of it.
However, the evidence to support this claim is insufficient. In fact, researchers have continually found that neither supplying subjects with oxygen nor depriving them of carbon dioxide decreases the frequency of yawning.
A reminder to stay alert
The fact that yawns are contagious convinces us that it might be a herd activity. A herd activity is an action performed by individuals of a herd collectively, without an imposing central authority. One example is a large swarm of small fishes escaping a ravenous predator. However, if herd activities are exhibited by gregarious animals like us, what are we trying to communicate?
A few researchers claim that the tiredness signaled by one yawning member helps other members of their kin to synchronize their sleeping patterns and, consequently, their biological clocks. This feature has a fortuitous benefit — the tiredness reminds other members to stay awake, as they may not be as alert as they should be to plunge into a retaliatory response. Without any such warning, a member of the herd becomes potential prey or leaves the territory liable to a siege.
The contagiousness of yawning proliferates this effect, ensuring that the entire group has retained alertness. The contagiousness is driven by mirror neurons, a set of neurons that help us imitate another being's behavior. Imitation comprises a majority of the essence of human learning, which is evident in even astonishingly complex tasks, such as language acquisition.
Yawning is so contagious that even dogs are beguiled into it when a human tiredly yawns and stretches in their view. Chasmologists were eager to find out whether dogs have acquired the trait by means of domestication or, if it is natural or innate. Rigorous observation of a herd of wolves found that even they yawn, confirming that it is an ancestral trait shared across mammals.
Another theory that explains why animals yawn was proposed by Charles Darwin, who suggested that animals like jungle cats yawn to display their sharp canines as a reaction to predatory threats (adorable guinea pigs flaunt their tiny incisors). However, since then, yawning has been discovered to be strangely versatile. For instance, snakes yawn to readjust their teeth after a lively lunch.
A reflex to stress
A yawn is essentially a reflex that consists of the simultaneous inhalation of air and the stretching of limbs, as well as eardrums, followed by a rapid exhalation. It is a yawn's involuntariness that some group it among the menagerie of other human emotions.
The theory claims that yawns are regulated by the same chemicals that regulate our irrational urges, moods and appetites. These chemicals include serotonin, dopamine, nitric acid etc. As the concentration of these chemicals increases or decreases, the frequency of yawning also increases or decreases accordingly. Whereas, conversely, the presence of opioid chemicals, such as endorphins, inhibits yawning. Excess, uncontrollable yawning is a telltale symptom of opioid withdrawal.
On the extreme end of the spectrum, yawning is also associated with nervousness and stress. Researchers found traces of cortisol in the saliva of subjects who yawned after watching videos of people yawning. Cortisol is a chemical that is known to be secreted during bouts of high stress and anxiety.
This finding corroborates the previous theory: yawning incites nervousness, indicating the perception of an impending threat. The influx of oxygen provided by the yawn then replenishes consciousness, preparing us for retaliation. This phenomenon is evident in athletics, where athletes often yawn before they compete or in paratroopers, who often yawn before they lunge from the aircraft.
Brain chiller
This is currently the most accepted explanation for yawning. There is a consensus among cognitive psychologists that the reflex lowers the brain's temperature. Mammals are warm-bodied organisms, but their brains achieve optimal computation only within a certain range of temperatures. Atypically high temperatures can have deleterious effects on the working of our brain. It seems that yawning obviates such an elevation and keeps the mind cool. Moreover, the reduction in temperature is accompanied by a release of pressure.
In 2007, researchers from the University of Albany demonstrated that subjects with cold patches attached to their foreheads broke into fewer yawns while watching a clip of people yawning. In fact, people suffering from chronic yawning often report that their bothersome episodes conclude after a cold shower. Of course, this is not substantial evidence to prove this appealing claim.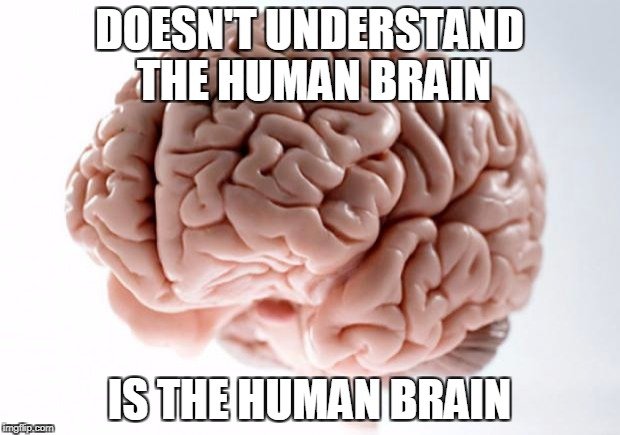 A theory-of-everything has yet to be discovered by biologists and cognitive psychologists. However, due to the contradiction between its ubiquity and inexplicability, yawning remains on the first page of the long list of the brain's tantalizing mysteries.
References