These are the main parts/components of a computer cabinet/tower:
Processor
Motherboard
Hard drive
Power supply
These are the biggest, most obvious parts that you see when you open the computer cabinet.
The very fact that you're reading this post likely means that you are familiar with computers. Who isn't these days? Look around you, and you will almost instantly find a computing device in one form or another, whether it be a smartphone, a tablet, a laptop or a desktop computer. It's true that computers are getting smaller and smaller in size, but also smarter and faster in their functioning. Even so, you can find many people holding desperately on to their desktop computers. All you geeks typing away at your old keyboards, I'm talking to you!
If you have, or have ever had, a desktop computer in your possession, then you are very familiar with the oblong box that (usually) sits in the immediate vicinity of the monitor. This is what people refer to as the 'tower', 'cabinet', or 'CPU' in everyday language (which is technically incorrect). However, have you ever peeked inside the cabinet? Do you know what actually sits inside your computer cabinet? Most people will probably be shaking their heads, so let's take a quick ride through the insides of a computer cabinet!
Important Parts of a Cabinet
First off, it is strongly advised that you take proper precautions before opening the computer cabinet. Also, if you're not sure about how to do it, ask for help from someone who does.
Inside the cabinet, you can expect to see some machinery and a decent number of wires and plugs of various sizes criss-crossing all over. However, don't let that give you the impression that it's something too complex to be understood; if broken down (figuratively, that is) a computer tower consists of five major components:
Processor
Also referred to as the CPU (Central Processing Unit), this is the most important part of the cabinet. This is where the processing of everything that you do on your computer is carried out. However, you won't be able to see it in plain sight when you open the cabinet, because there is usually a fan and a heat-sink mounted on the processor to ensure sure that it doesn't overheat.
Intel and AMD are two leading processor manufacturers; they roll out new variants of existing processors every few months. Do the names Pentium, Core i5 and Athlon sound familiar? These are simply popular models of processors.
Motherboard
This is a board that occupies most of the visible space inside the cabinet. Also referred to as the mainboard, mobo, mb, system board and so on, it is the foundation of any computer.
The motherboard supplies power to the processor, RAM, hard drive and other hardware components. It plays host to every wire and plug that you see inside the cabinet. This is also where the famous RAM (Random Access Memory, also known as the primary memory) can be found. The motherboard houses other important components too, like a graphics card, LAN card and so on.
Now you know why it's known as the 'mother'board… it takes care of everything!
Just like they do with processors, manufacturers roll out different variants of motherboards to accommodate different functionalities. A particular processor is only compatible with certain motherboards and vice-versa.
Hard Drive
This is the part of the computer that contains all your childhood memories and your exclusive list of songs in the form of huge files. It is usually fitted into a slot above the motherboard. It typically measures between 2.5" and 3.5" and is a few pounds in weight. This is where all information is stored permanently and can be accessed, altered or deleted as and when required. A virus attack can adversely affect a hard drive.
It's not surprising that people are absolutely obsessed with protecting their hard drives; it's like a bank vault for your computer!
Power Supply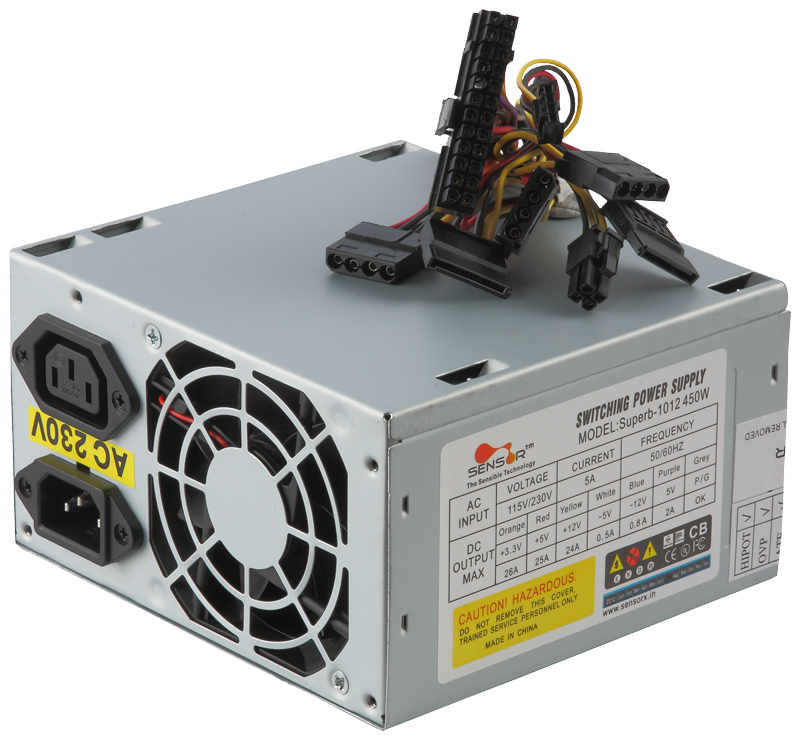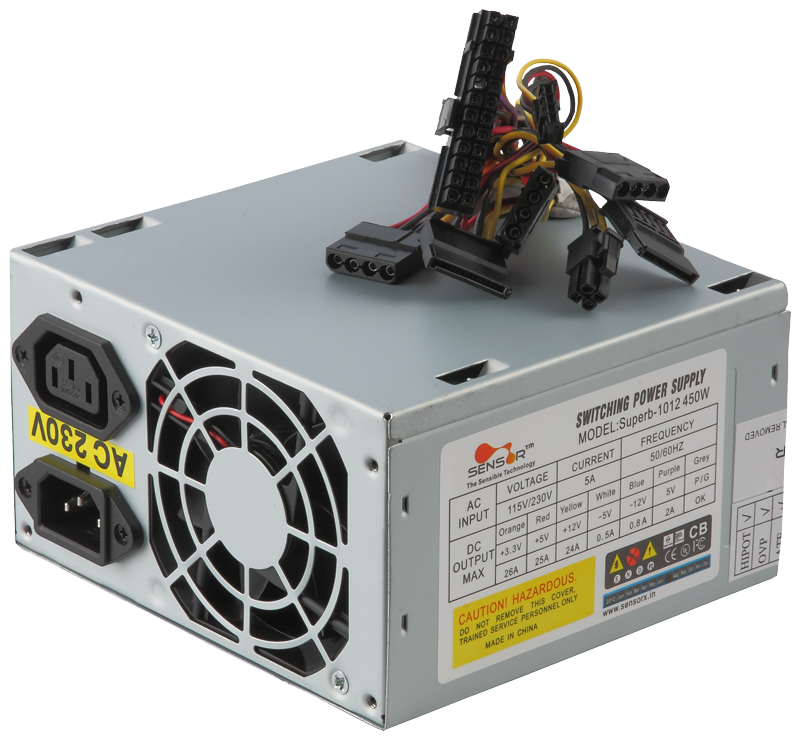 Also referred to as SMPS (Switched Mode Power Supply) or PSU (Power Supply Unit), this is the part of the cabinet that supplies power to each and every component inside the cabinet. It converts a 220-230 V alternating current to a steady-low direct current to be used by the computer. It usually sits at the top corner of the cabinet, and has a small fan attached to it to prevent overheating.
There are other parts inside the cabinet too, like a disc drive where you put in your CDs and DVDs, an expansion card, and a lot of wires), but these five components are the most important ones that you will find inside every computer tower and they are easily recognizable.
A Word of Caution
Related Articles
Related Articles
If you open your cabinet after a really long time, the first thing you might expect to lay your eyes on is a lot of dirt and cobwebs (probably). Computer towers, due to the presence of fans, tend to attract dust particles. When they are not cleaned for a long time, their insides get pretty dusty. Needless to say, it's a good idea to clean your computer tower on a regular basis. Also, if you're not sure about how to open the cabinet, it's always better to ask more experienced people who can help you safely explore and clean the insides of your tower!