Table of Contents (click to expand)
Our eyes may burn just after waking up because they dry out while we sleep, on account of not blinking and a few other factors.
When you open your eyes just after waking up, do you feel a stinging or burning sensation? It's not painful, but more of a discomfort that lasts no longer than 4-5 seconds, occurring just after opening your eyes. Why does that happen?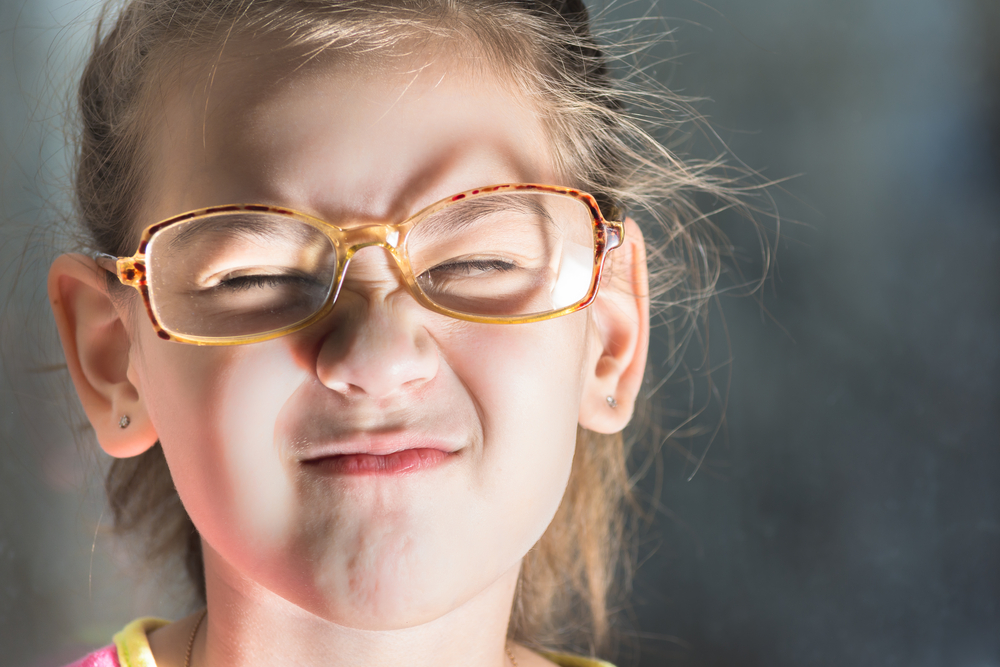 The burning sensation has a lot to do with the amount of liquid present in your eyes.
---
Recommended Video for you:
---
Why Are Eyes Always Wet?
Have you noticed that your eyes look like they're perpetually bathed in water? In fact, our eyes are always wet, even when you're not 'tearing up' or crying. This thin film of tears on the surface of the eye comprised of oil, water, and mucus nourishes the eyes and keeps them lubricated, which is vital for ocular health.
If the tear film of your eye is disturbed, you may experience irritation, burning, or blurred vision, all of which is usually accompanied with tearing up of the eye.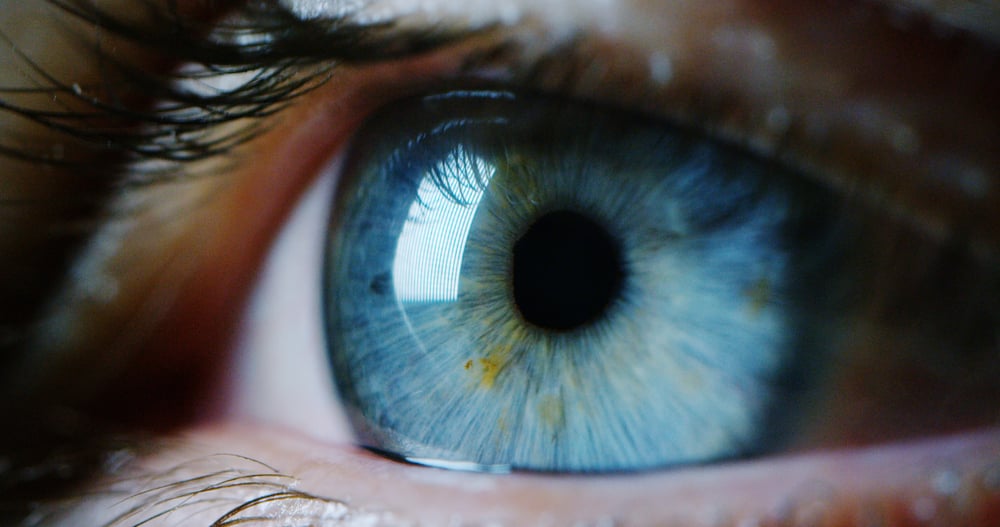 There are certain glands, called lacrimal glands, beneath the skin of the upper eyelids, that create a fluid comprised of water and salt. This fluid reaches the eye through tiny openings inside the upper eyelids and spreads across the eye when you blink.
I recommend reading "Why Do We Cry" for more details on how tears are created and why they're salty.
How is this related to the burning sensation that we experience when we open our eyes just after waking up? Or when our eyes feel 'heavy'?
Also Read: Why Does Crying Make Your Eyes Puffy?
Why Our Eyes Burn Just After Waking Up
Two words—dry eyes.
When you're asleep, you obviously don't blink. Plus, during sleep, the mechanism that produces tears isn't as active as when you're awake, which means that the fluid in your eyes doesn't lubricate, thereby causing your eyes to dry out.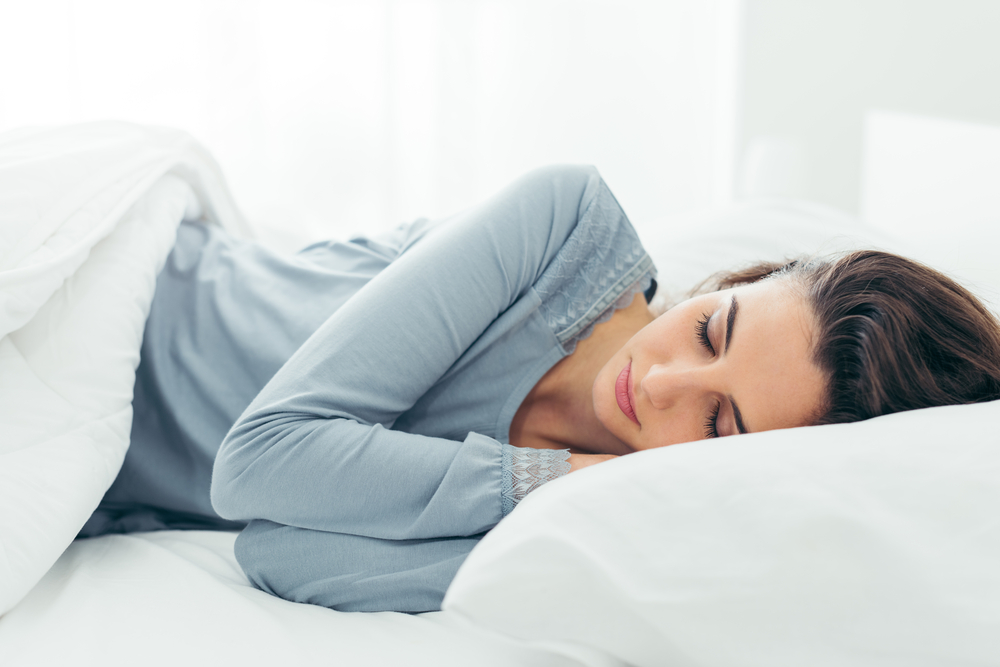 The dryness is even worse for people who sleep with their eyelids partially open. This, along with a lack of blinking, dries the eyes out even faster. Sleeping directly under a fast-moving ceiling fan doesn't help matters either!
The same thing happens when your eyes get 'heavy' after working for prolonged periods of time, such as looking at a computer or smartphone screen, or even reading. People don't tend to blink their eyes as much when they concentrate on something, which dries out their eyes quickly.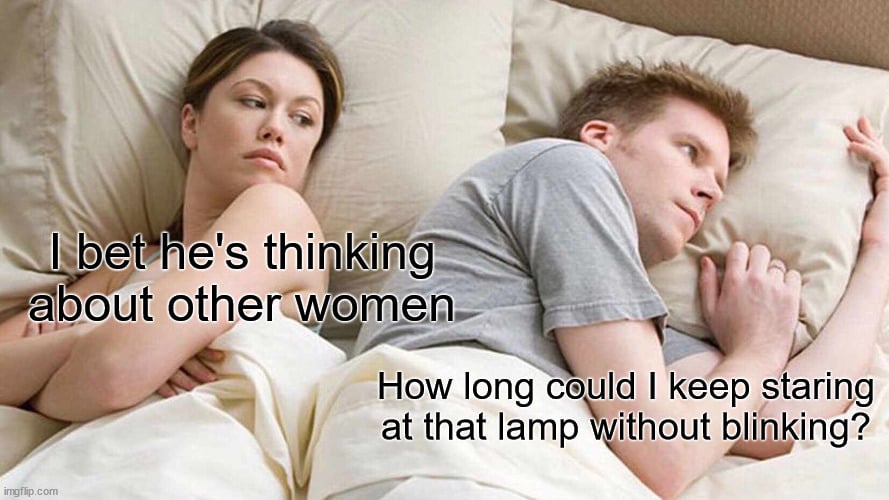 Consider this… we normally blink 15-20 times a minute, but while binge-watching a TV show or reading (or while doing anything else that requires concentration), the blinking rate can plummet to only 3-4 times a minute. That's a massive drop!
This is why doctors sometimes advise people to use eye drops that help lubricate dry eyes—a condition very commonly seen in people who work in front of computer screens for hours on end.
It's Important To Blink
You may have heard of the 20 by 20 rule. It says that when you concentrate on something for long periods of time, take a 20-second break (at minimum) every 20 minutes, and look into the distance (gaze at an object farther away than your screen or book). During this 20-second break, blink a few times.
This not only keeps your eyes lubricated, but is also considered a good form of exercise for them!
Also Read: Why Do We Blink?
What's The Longest One Can Go Without Blinking?
Have you ever timed yourself to see how long you can keep your eyes open without blinking?
If you're not a pro at staring contests, then it's highly likely that you would blink in under 6-7 minutes—and even that would be a challenge!
If you're wondering whether there are actual pros at an activity as mundane as staring, well, let me tell you that there are.
Nearly 10 years ago, there was a staring contest in Australia wherein two men—"Eyesore" and "Stare Master"—beat the world record for staring. Eyesore turned out to be the victor, having kept his eyes open for a whopping 40 minutes and 59 seconds! (Source)
However, it wasn't easy… 15 minutes into the contest, both participants had red and tearing eyes. 35 minutes in, Eyesore said that it felt as if he was getting tattooed on his eyeballs! In other words, please don't try this at home.
Blinking is a critical part of eye health and normal life, so keep your eyes lubricated and blink away!
How well do you understand the article above!
Can you answer a few questions based on the article you just read?

Share This Article
Was this article helpful?