For all people who wear glasses to correct their vision, it becomes irritating, at times, when you need to read something at a distance, only to have it appear blurry. To add to these woes, you somehow forgot your glasses at home – again! I can relate to this entirely, because I have also worn glasses for many years.
How Do We See?
Every object emits light, or at least reflects it, and this light enter our eyes through the lens before traveling further to the retina where the image is formed. This spot is crucial for the formation of a sharp and clear image. It's important that all the light rays strike a single spot on the retina so that a sharp image is formed.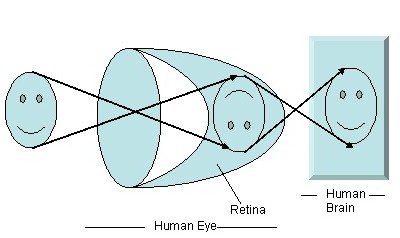 Due to the ability of the eye's lens to change its focal length, we are able to see things that are different distances away at the same time. However, in the case of 'not-perfect' vision (when someone needs glasses), images are formed in different regions of the retina, which is why everything seems out of focus.
The Trick
When reading something that seems blurry without glasses, make a very small circle using your fingers and then look at the object through this circle. You will see that the object suddenly appears clear and sharp. You can try this right now; it's true for everyone!
Do you know the reason behind the sudden clarity of vision that a small circle of your fingers brings? Here, take a closer look at the world you've been missing: