All of us know that annoying feeling when your nose turns into a faucet, the sneezes never cease, and you feel like your head will roll off your body at any moment. All those signs point to one truth…. you have a cold! Many people feel that relief will come in the form of warm beverages, soup, and bed rest, but colds dig even further into your misery and make your food taste like alien gunk!
Understandably, you won't be able to smell things due to all the mucus in your nose, but why does a cold steal away your sense of taste? The answer to that question lies in knowing how our senses of smell and taste are interlinked. However, let's first begin by identifying how we taste anything at all.
The Anatomy of Taste
Our sense of taste is derived from the interaction of stimuli (such as food) with the sensory receptors in our mouth, throat, and palate (roof of mouth). If you closely observe your tongue, you will see that it is not smooth, but rather granular. These tiny protuberances on your tongue are called papillae, which is where your taste buds can be found. There are three main types of papillae, which are classified according to where on the tongue they are located (front, back or sides) and based on how many taste buds they contain.
Each of our taste buds contains approximately 50-150 receptor cells. One end of each cell is perpendicular to the tongue, while the other is connected to nerve fibers (3 types) that carry the signal received by the cell to areas of the brain that process taste-related information. Apart from the papillae region, there are taste receptors in the throat and on the roof of the mouth. These receptors are thought to pick up the basic taste qualities, such as sweet, sour, salty, bitter and Umami (savory). When you put food on your tongue, the molecules attach to the buds and stimulate the receptors, which in turn causes the relevant sensory neurons to fire.
Difference between Taste and Flavor
Let me bust a common myth about the taste of food. What is colloquially considered "taste" is actually the flavor of food; to be specific about our topic, it is the perception of flavor that is compromised during a cold or flu. So how are taste and flavor different? We saw how we can taste food, but did you know that our nasal cavity and throat are connected? This connection is called the retronasal passage.
Why do you lose taste when you have a cold?
When we chew food, the aroma of the food travels to our nasal cavity. In the nose, there is a patch holding hair cells or cilia that detect and carry the odor-related signals to the area of the brain (olfactory bulb) that processes odor information. The information from both the gustatory cortex and the olfactory bulb get combined to give us a sense of flavor. The region for this mixing is thought to be the orbito-frontal region.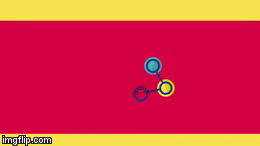 However, during a cold, mucus blocks this passage to the nasal cavity and in the absence of odor information, our brain cannot give us information about flavor, thus making everything taste bland. Receptors for texture and temperature are in the oral cavity; therefore, we can still tell whether what we are eating is coarse or smooth, hot or cold.
To put it simply, it is not really that a cold takes away the senses of taste and smell; in reality, mucus blocks your ability to smell and your loss of flavor perception is just collateral damage!
Suggested Reading
References