Table of Contents (click to expand)
The chemical limits to recycling present a very challenging issue. Paper and plastic can be recycled a limited number of times, while metals and glass can be recycled indefinitely.
Look up from your screen and take a look around. What do you see? List 5 things that are not made of any of these things—metal, plastic, paper, or glass. Difficult, right?
These four materials have integrated themselves into our daily life so deeply that we don't really give them a second thought. However, what happens when we toss them in the trash? For us, the life cycle typically ends in our garbage bin, and in most cases, in the landfill of the city where we live. Fortunately, some of these materials find their way through a different channel and end up being recycled.
The mantra 'Reduce Reuse Recycle' has been around for decades, but why do we need to reduce and reuse? Why not just recycle everything?
Simply put… because we can't recycle everything!
There are several limits to recycling. Some recycling processes are more energy-intensive than manufacturing processes. Recycling materials that include heavy metals can be hazardous. Other limitations include costs and practices by governmental bodies. However, we can overcome all these limits through advanced technologies, better policy planning, or some combination of both. Unfortunately, the chemical limits to recycling pose a real problem.
---
Recommended Video for you:
---
What Are Chemical Limits?
Everything in our world, manmade or natural, is composed of different substances. All these substances have different molecular properties. When they are broken down into their constituent, simpler elements, they might not retain their original qualities, and when the quality is degraded, the material is down-cycled.
Technically, down-cycling is the recycling of a material into a product of lower quality and functionality than the original material. For example, plastic bottles are used to make park benches. Although down-cycling might seem like a less favorable option, it does help to keep materials in use longer.
Furthermore, it reduces the consumption of raw materials and decreases the total energy used, greenhouse gases emitted, and the water and air polluted during primary production. Some materials, like plastic and paper, can be recycled a limited number of times, while others like metal and glass can be recycled indefinitely!
What determines whether something can be recycled multiple times is the molecular structure of that substance. Paper and plastic have repeating units of a single substance and are called polymers. Metal, on the other hand, is made up of atoms or molecules arranged in a specific shape called crystals.
Also Read: Why Are We So Dependent On Plastic?
Why Is Paper's Recyclability So Low?
Paper is made from cellulose, which has repeating units of the simple sugar glucose. When paper is recycled, it undergoes a number of physical and chemical processes. It is first chopped up into smaller pieces, then made into a pulp. Pulping involves heating to break down the paper into paper fibers. Once other contaminants like glue and staples are removed, the pulp undergoes de-inking.
The larger ink particles are removed by flotation and the smaller ones are eliminated by the addition of chemicals. Once the paper is de-inked, the pulp is beaten to fluff its fibers. This fluffing separates the fibers and facilitates the production of new paper. The paper is then bleached using oxygen, chlorine dioxide, or hydrogen peroxide.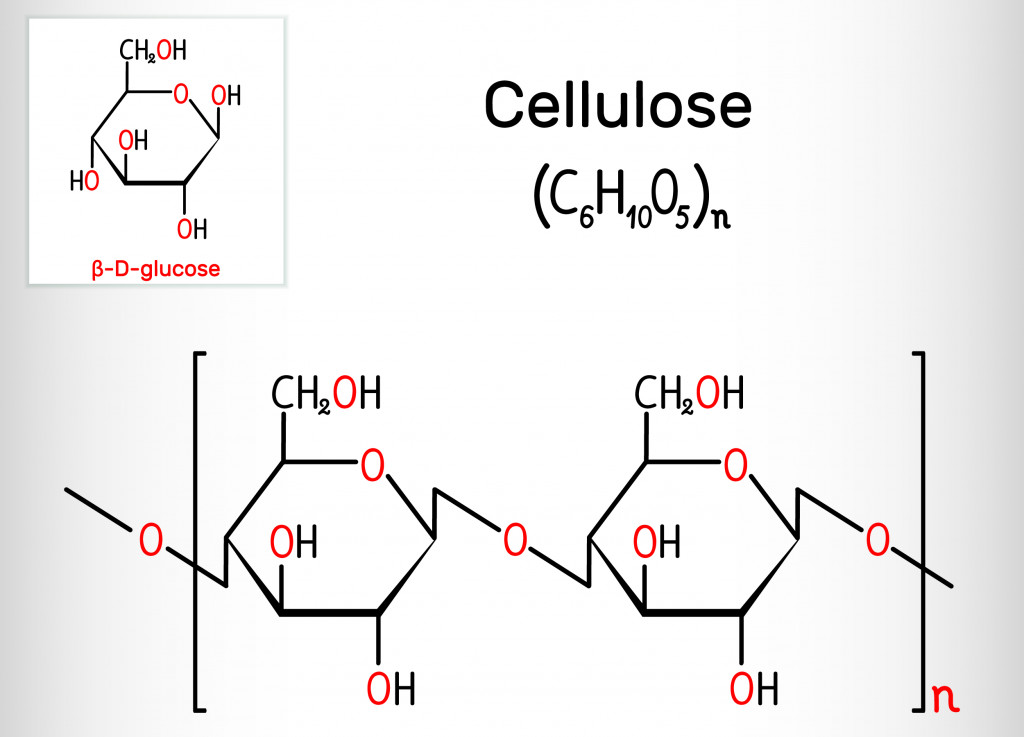 If you look at new paper under a microscope, you would see the entirety as cross-linked cellulose fibers. However, when a ripped piece of paper is seen under an electron microscope, you can spot the frayed fibers. With every process paper undergoes, the cellulose fiber is further ripped apart and rearranged. If this fiber is processed multiple times, it loses its structure multiple times too. The action of heat, beating, and chemicals weaken the binding of the glucose molecules, essentially shortening the fiber.
Hence, after every recycling process, paper is slightly less useful than the original piece; in total, paper can typically be recycled 4-6 times. Recycled paper is used to make kitchen rolls, toilet paper, and packaging materials.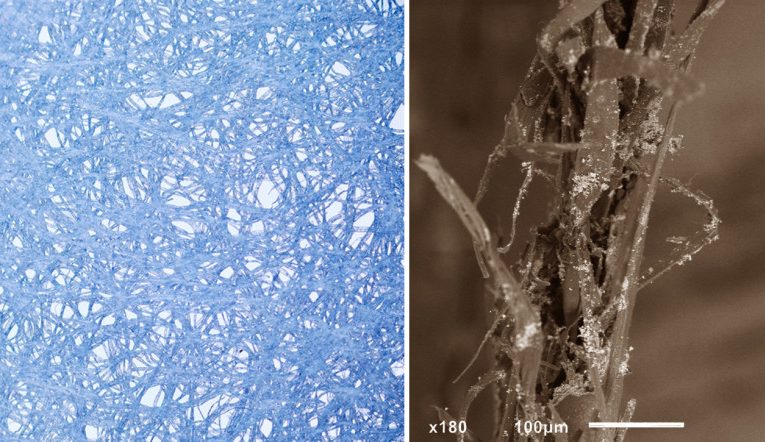 Also Read: Where Does Waste Go From Our Homes?
What's The Deal With Plastics?
Plastics, like paper, are polymers. There are primarily two kinds of plastics: thermoplastics and thermosets. Thermoplastics are those plastics that can be melted and remolded. Upon heating, molecules of thermoplastics do not bond permanently. Instead, they are held together by weak forces called Van der Waal forces. Hence, they readily break upon exposure to heat, making them recyclable. PVC and nylon fall into this category.
When thermoset plastics are heated, they form strong cross-linkages with each other. Despite prolonged heating, most thermosets are known to retain their structure, making them difficult to recycle. Plastic recycling also faces issues of cross-contamination, as plastics tend to absorb a bit of whatever material they contain. Most one-time recycled plastic is converted to fiber. Remolded plastic can be used to make bottle caps. However, this plastic will also eventually made into a fiber that will later be thrown in the landfill.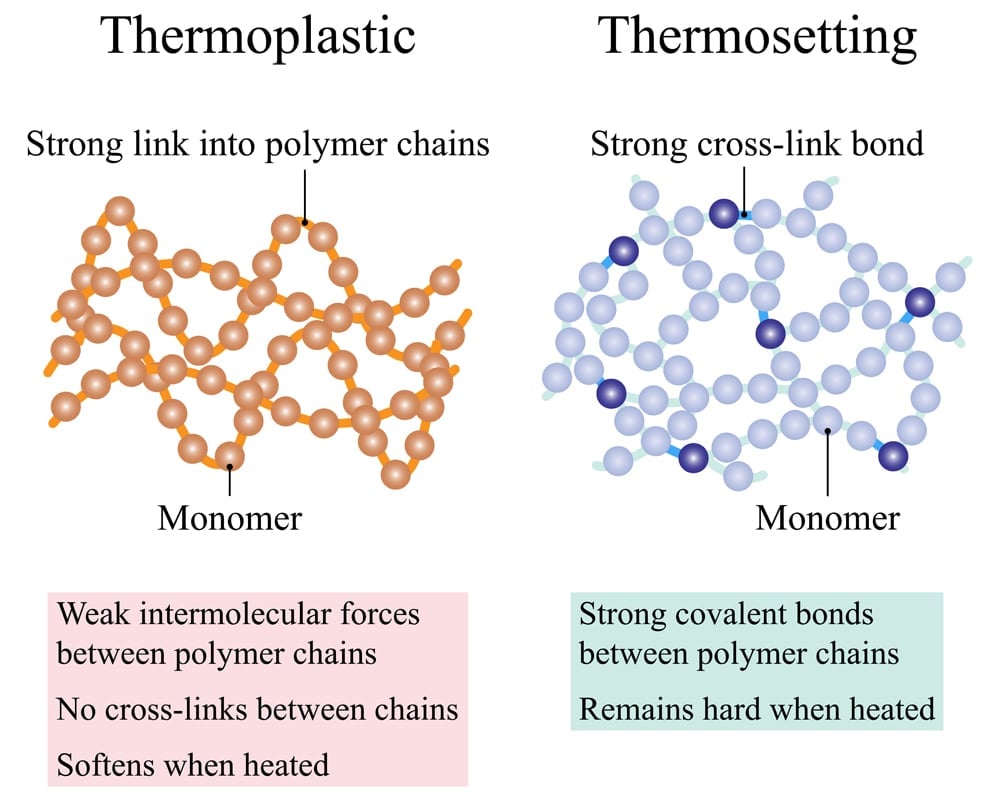 Why Can Metals Be Recycled Indefinitely?
Metals constitute 24% of the planet's mass. They have unique properties, they can be beaten into sheets, or stretched into wires. They are strong and can conduct electricity and heat. Their unique properties are attributed to their molecular structure.
Strong substances require stronger bonding between atoms that won't break upon the application of an external force. At the same time, metals are often beaten or drawn into different shapes, which means that atoms have the liberty to move within the structure.
Metals possess something called delocalized bonds. Valence electrons of every metal atom is shared by every other metal atom. Essentially, there is a sea of electrons interacting with all the metal atoms in a uniform way. Atoms in metal are tightly packed together with minimum space between them. There are several packing "arrangements", some of which are illustrated in the picture below.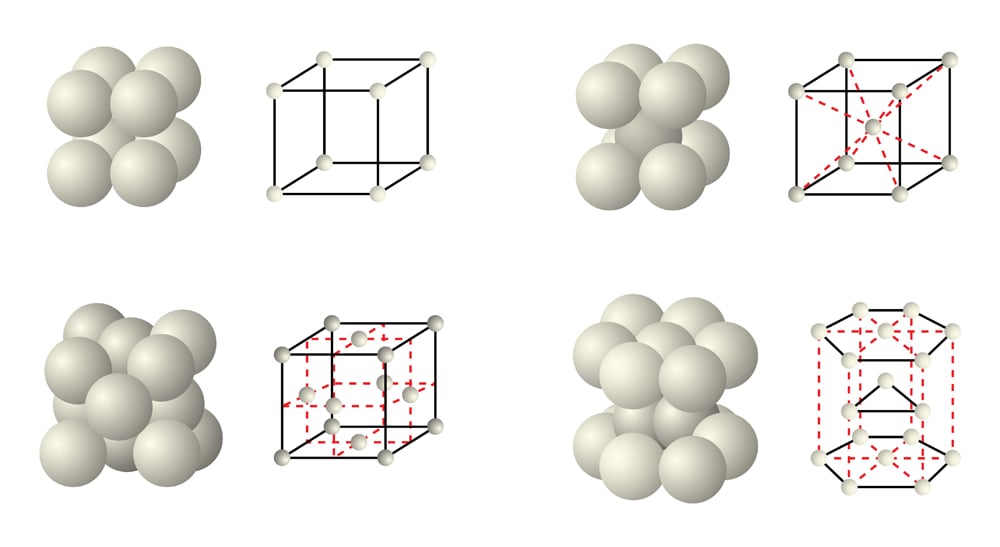 The smallest repeating unit of this arrangement is a crystal. Sometimes crystals can have empty spaces within them where an atom is missing. These vacancies create defective lines of bonding and are called dislocations. When there is high stress applied to the metal, these dislocations are affected the most. Given that metals have delocalized bonding, the dislocations move easily. When metals are melted, the heat stress disrupts these arrangements, but upon cooling, the crystals reform. Due to this, the structure is then restored to its original form and the metal can be recycled indefinitely.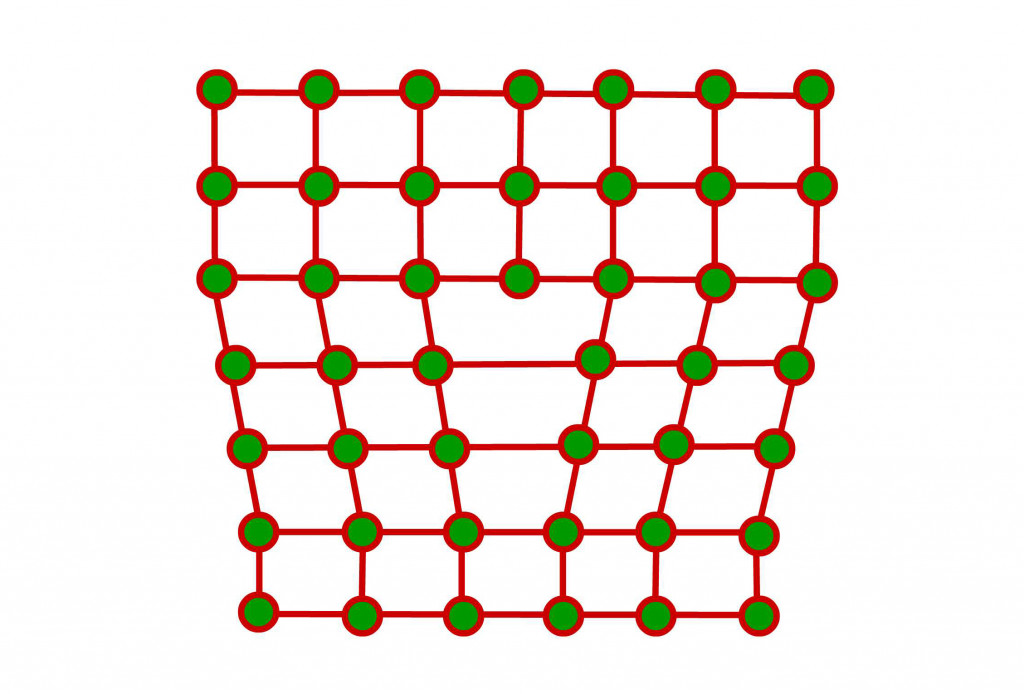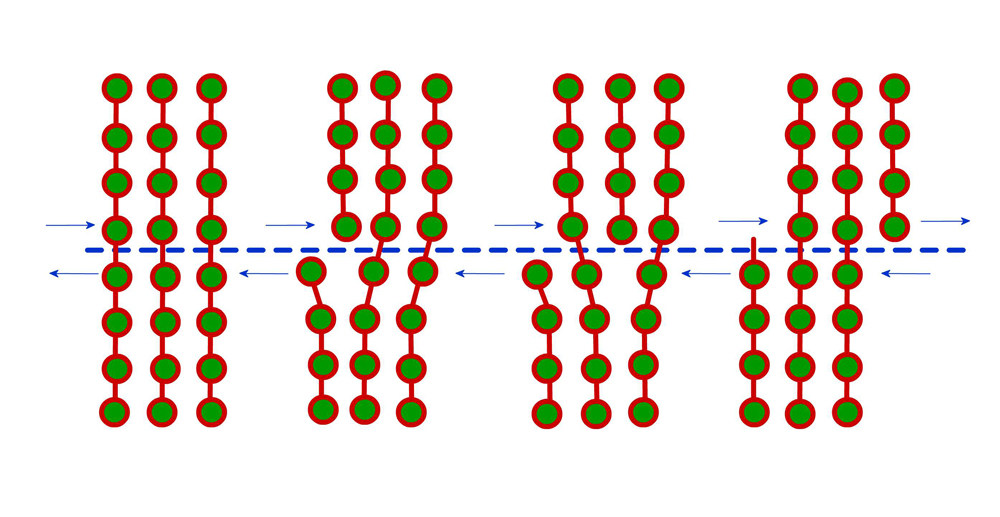 Glass, like metal, has a crystalline structure and can be recycled indefinitely. However, as different glasses have different melting points, they need to be recycled separately.
Recycling things in a safe and efficient manner is no mean feat, but with the amount of trash we already generate, simply reducing our consumption won't solve the problem. We need more effective recycling processes that are less energy-intensive and more environmentally-friendly. Reduce, Reuse, and Recycle are indeed the best options for now, but we need to continue looking for more innovative ways to manage our waste in the future!
How well do you understand the article above!
Can you answer a few questions based on the article you just read?

References (click to expand)
Share This Article
Was this article helpful?